10 Things To Do In Cozumel | Where To Stay In Cozumel | Ultimate Guide
I'm an island lover, and Cozumel is always first on my bucket list. Cozumel Island is located in the Caribbean Sea, off the eastern coast of Mexico's Yucatán Peninsula. 
At this island you can explore palathors of things, and you will never regret visiting this destination. Cozumel is famous for printing beaches, Mayan ruins, the largest coral reefs, and crystal clear seawater. 
On top of that, this paradise is famous for snorkeling. You can also indulge in various water activities, explore nature, eat exclusive seafood, and much more. 
Cozumel is a total blast! You know, it's a hot spot for cruise ships, so you get all kinds of folks here, making it a real cultural melting pot. Fun is just endless here!'
So, let's explore the Cozumel together; I will share some of the best things you can do there to make your journey a memorabilia. 
10 Things To Do In Cozumel
1- Visit Cozumel's West Coast For A Real Fun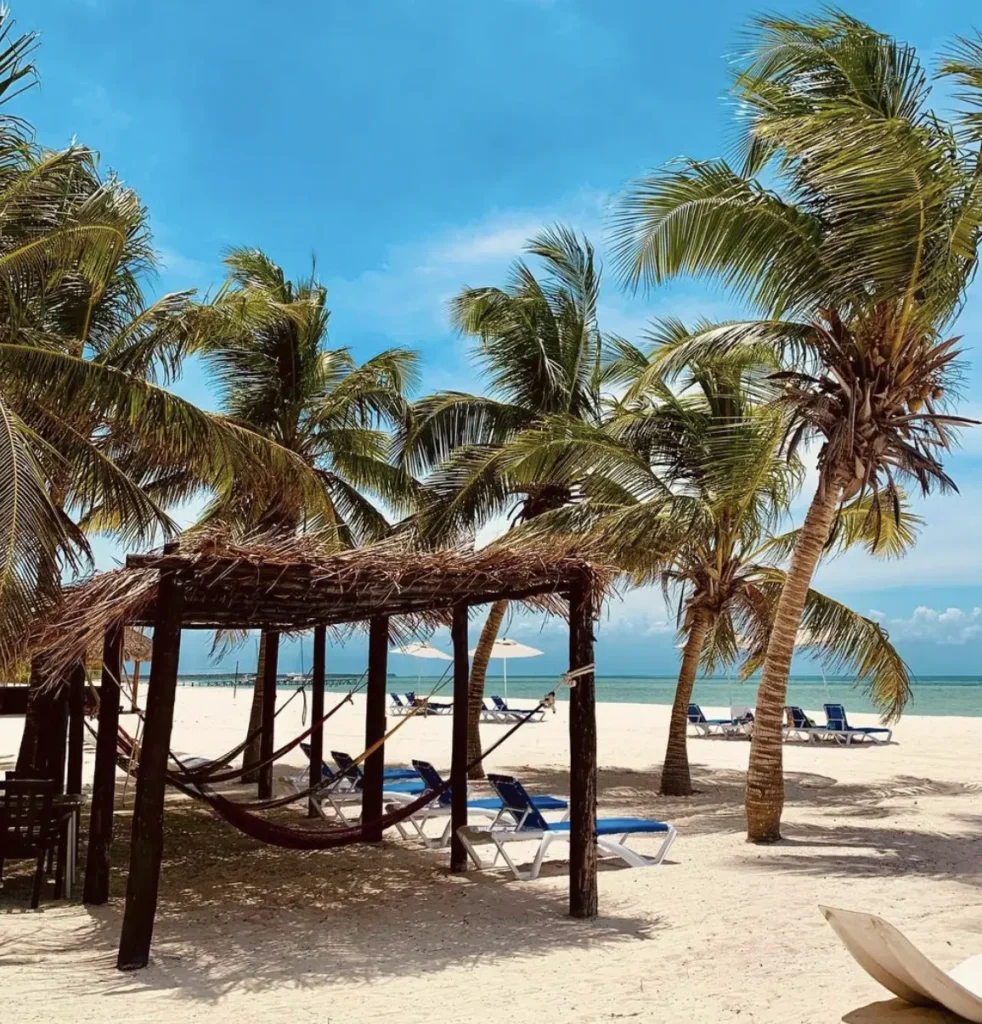 If you're a true beach lover, don't waste your time elsewhere; hop over to Cozumel's west coast. 
Clam beaches, snookering, the best sunset, and coastal views make the West Coast the perfect tourist spot. Even though there will be people around the famous spot, the natural beauty should be worth seeing here. 
If your cruise dock is at West Coast port, you're in luck. Just grab the ferry's tickets and access your favorite destination. 
There are many resorts and water parks in the West, plus if you're with kids, the West Coast area is a must-have for you. Among all the resorts, the InterContinental Presidente is one of the worth it stop to spend a night, here you will get all the amenities along with beautiful views. 
Don't forget to visit Mr. Sanchos Beach Club and Nachi Cocom Cozumel Beach Club, my favorite beaches in the West. 
Related Post: 12 Things To Do At Atlantis Bahamas
2- Snorkeling And Scuba Diving 
No doubt, if you want to see the diverse marine life, the Cozumel is the best place to start. Over 1000+ marine species attract snorkelers to view the amazing underwater life. 
However, the major attraction is the extensive coral reef that surrounds the island. It is good to know that the Mesoamerican Barrier Reef, the second-largest reef system in the world, runs along Cozumel's coastline. 
So don't forget to pack your swimming gear while visiting Cozumel. 
Scuba divers will also find this island a haven, as many spots are reserved for divers. Cozumel's diving site caters to all experience levels, from novice to advanced scuba divers. 
Now, the question is where to start snorkeling and scuba diving.
Playa Palancar? It's like snorkeling heaven! I mean, there's this massive underwater reef, and you won't believe it, but you can spot over 150 different marine critters there. It's the real deal for a snorkeling adventure!
Here's a quick deal!
Those who know nothing about snorkeling and scuba diving can book a guided tour and savor the real marine life experience. 
Some of the best locations for snorkeling In Cozumel; 
Playa Palancar 
Punta Sur
Xcart Natural Adventure Park
Playa Las Casitas
3- Go For Jungle Jaunts
Aquaphobic folks! Don't worry if you fear water, and the Cozumel jungles are enough to have a good time. 
Take a quad bike and move toward the ancient Mayan ruins; this adventure is full of fun and curiosity.
The last time I visited the Mayan ruins, they were worth seeing. There are a couple of ancient archeologies from 800 AD that you can see. 
If you're an adventure lover, don't forget to book the Cozumel Jeep adventure and buggy tour. You will get to see many new animals on this trip. 
4- Cozumel Food Tour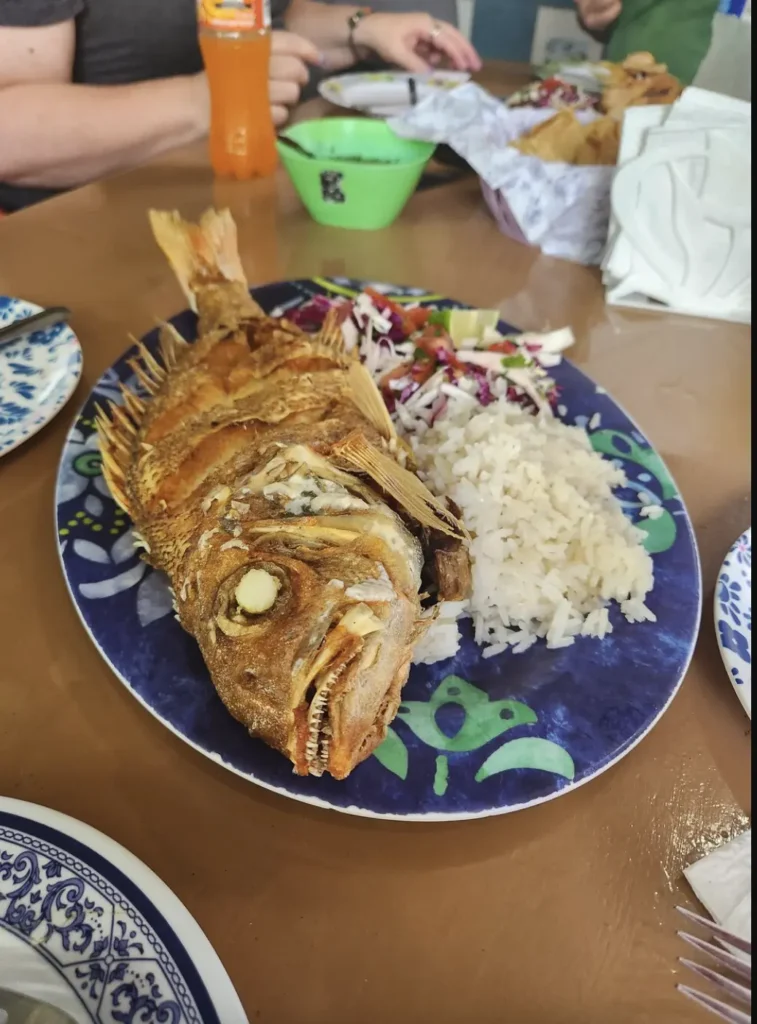 Foodies! Make your belly ready for the stunning Cozumel food tour. Along with the southern taste, here you will find a wide array of true Mexican food and taste different flavors. 
I prefer Casa Mission, one of the major food hubs in Cozumel. Just kick back and enjoy the best Mexican food. 
Lobster, limp soup, and coconut shrimp are must-have dishes. The Casa Mission is the best choice for Mexican food lovers but not for southern foodies. 
If you want to savor the scrumptious food and the scenic Cozumel sea view, the Buccanos is a great spot to hang out. They have dessert, delectable libations, healthy seafood, and some great appetizers. 
5- Punta Sur Ecological Park
Visiting Punta Sur Ecological Park is one of the best things to do in Cozumel. When you're here, you'll see some cool stuff, including crocodiles, turtles, snorkeling spots, a lighthouse, and some best food. 
The park is spread over a vast area, so you need to hop over a bike or a vehicle to explore it well. 
By the way, you have to book this park, and there is a $20 booking. Luckily, you can pre-book this park to avoid standing in queues. 
Head up! Bring some cash in your pocket before going to this part, and they only accept cash, not credit cards. 
The first thing to do here is to go to beach clubs to kick back and unwind your thoughts. Here, you can savor some of the best signature cocktails and other libations, along with tasty food. 
Next, take a boat tour of the lagoon, snap a few snaps for IG, and praise the natural charm of Cozumel. From there you can also go to the museum and the tower, which is the plus point of this trip. 
For the rest of the day, you can immerse yourself in swimming, snorkeling, and other water sports. 
Here, I eagerly await the sunset, and it's worth seeing sights during the sunset, so don't miss this chance. 
Grab your phone and head to the beach to capture some incredible moments. And if you've got your special someone with you, you're in for a treat – this romantic coastal view will make your trip unforgettable.
On the beach, you will also find some cozy chairs, a bar, and other amenities, so don't forget to take advantage of them. 
6- PEARL FARM
Do you want a laid-back environment to chill? Come to PEARL FARM, a nice farmhouse with a pristine beach and coastal view and many fun things to do. This Cozumel farmhouse is not so popular, so it is best for spending some quality time with yourself. 
You can also catch some fresh fruits and drinks and hop into the swing to relax your mind. 
I know many folks get exhausted with the hustle and bustle of traveling, but believe me, this place gives a natural therapy to your brain and drains out all negativity. 
I appreciate the farm's family; they make you feel like a homie and give you ultimate protocol; they are super talented and friendly as well. 
In this area, you will encounter many species and animals; just capture a few snaps with them for memorabilia. The place is so calm and ideal for swimming as well. 
7- Cozumel Surfing School 
Cozumel is the best place to start learning surfing. Surfing is just near to my heart; in fact, my husband and I enjoy this activity togather. 
But if you don't know anything about surfing, don't sweat. There is a surfing school in Cozumel that can make you a pro in a few hours. After that, you can rent your board and ride with the waves.
Book Surfing Lesson At Cozumel
8- Paddle Boarding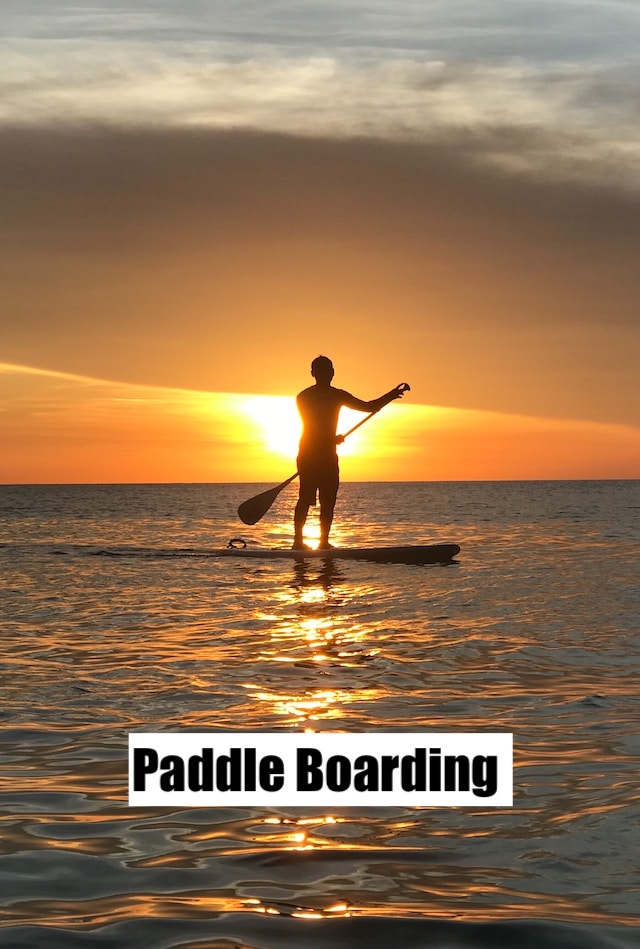 For a paddle boarder, Cozumel seems like a paradise. However, this place is also for beginners who just want to learn paddle boarding. 
There are many rental shops from where you can get the paddle board and start rolling it on the crystal clear water of the Caribbean, soaking in mesmerizing seascapes and the warmth of the Mexican sun.
Newbies should visit Ha Hank Paddleboarding to learn about it, and then they can start their sea adventure, too. Book Here.
9- Fishing 
Fishing is also one of the must-have activities in Cozumel.
Even though few areas are restricted for fishing, there are dedicated areas where you can open your fishing gear box. Besides this, you also need a fishing license for angling. 
The northern area of Cozumel is the real place for deep-sea fishing. Bonefish, Billfish, Mahi Mahi, and Wahoo are some of the famous catches of the area. 
Rent a Private Fishing Charter For A Half Day
10- Explore The Cozumel Town And Do Some Shopping
Yup! San Miguel de Cozumel is a unique experience in Cozumel. This is the only small city on this island that offers unparalleled experience; there are many exclusive points to discover. 
With over 80,000 people, this city is quiet and offers a delightful blend of Mexican culture. Many local shops, cafes, restaurants, and Mexican street food will welcome you. 
You should visit here since you can also shop or get an idea of prices. I prefer to rent an e-bike or cycle to explore this small city. 
What To Pack For Cozumel?
Getting yourself ready for the trip is the first step towards the destination. Pack your clothes, sandals, and gears to align yourself with the tropical climate. 
Nonetheless, packing for Cozumel is not rocket science; don't pack heavier; you need breathable t-shirts, tank tops, sundresses, and swimsuits. 
For footwear, a pair of sandals or flip-flops is enough. For a comfortable walk, pack your sneakers; you may even have to go into the forest, so always be ready!
There are also some other items that you should pack for your Cozumel trip. It's simple: you don't need to pack the entire wardrobe, so don't take it as a tough nut to crack. 
1- Light and Breathable Clothes
2- Foot Wears 
3- Toiletries 
Soap, Shampoo, and conditioner
Portable Bidet
Where To Stay In Cozumel?
Getting ideal accommodation is everyone's dream. Especially at Cozumel, everyone tries his best to get the sea-facing resort or cozy villas.
No worries, though! The island's got a bunch of hotels to choose from, and here, I've picked out three awesome ones for a top-notch experience.
1- InterContinental Presidente
This hotel is located at Cozumel West's Coastal, facing the sea. The views of the sea from this hostel are just breathtaking.
I stayed here on my first visit, and they have all the luxurious amenities, including outdoor pools, sun loungers, four restaurants, Italian cuisine, a sea-facing gym, bars, breathable rooms, and more. If you're on a honeymoon, this is an ideal spot to stop for a night. Best Deal
2- Grand Park Royal Cozumel
This inclusive royal hotel is connected with a shopping center and an Xcaret Eco Theme park for tourist attraction.
The environment is very clean and natural. Many great restaurants are there, and bars too. The hotel is only a 5-minute drive from Chankanaab National Park. They also have a babysitter. I recommend this hotel if you're with your family. Best Deal
3- Ventanas al Mar
Ventanas al Mar is an adult-only hotel located on the scenic coast of the Caribbean.
Superior rooms with a king bed and large windows with sea view give a pleasant feel. There are pools, and restaurants are made in vintage style. They also offer a beach sun lounger to savor the libations. Best Deal.
4- The Explorean Cozumel 
This hotel is only at two minutes' driving distance from Chankanaab Beach Adventure Park.
Here, you will experience an Asian vibe. The outdoor pool is just wow, surrounded by shady trees and beach chairs to kick back and relax. They also serve regional cuisine along with dinner and lunch. Best Deal. 
Final Thoughts 
Travelers! I hope you have enjoyed this Cozumel to-do guide. The tourist island is the hub of entertainment and fun; along with the scenic coastal views, you can breathe fresh air, savor local Mexican food and cuisine, and immerse yourself in different activities.
Snorkeling and scuba diving are the most doable activities at Cozumel; just see the second-largest coral reef and diverse marine species' life. I think you have some good ideas to spend your vacation at Cozumel. Have a safe trip! 
I am Zoe Grace, a passionate enthusiast of cruise ships. With a decade of firsthand experience in the cruising industry, I have developed a deep understanding of the intricacies and wonders that these majestic vessels hold.
Now, I am excited to embark on a new journey as an author, sharing my knowledge and insights with readers who share my fascination for the world of cruising.
Join me as we explore the captivating world of cruise ships together.